Frequently asked questions (FAQ)

11. How do I create a log file?
The log file is a useful tool for error analysis. It can be created as follows:

Navigate to: Control Panel\Hardware and Sound\Devices and Printers


Right-click on

"CIB pdf brewer (3)" and select "Printer settings"

Click now on the gearwheel button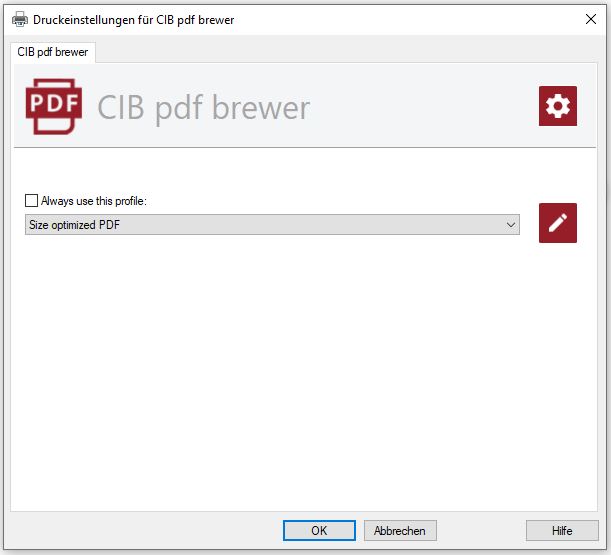 Now click on "Extensions" in the menu and activate the protocol traces. Click on "View Traces" to open the path where the traces are located. Per default, the path to store is: C:\Users\<User>\AppData\Roaming\CIB software GmbH\CIB pdf brewer\Logs
Log files can also be created for the installation process. For this purpose, the setup must be executed via CMD with the command /log="filename.txt". Further information in chapter Setup.